Mountain of Hell sees hundreds of bikers crash down icy cliff. 汽车评论 试驾 由专家
Mountain of Hell, a downhill mountain bike competition in France, lived up to its name as hundreds of riders hurdled down the icy cliff and crashed into one another in this astounding moment.
Mountain of Hell is France's most famous marathon downhill race. The concept is simple: over 1,000 riders all drop in from the snowy start line at 3,400 meters above sea level and battle it out all the way down to Venosc at 900 meters altitude. First to the bottom wins!
Subscribe to us on YouTube:
Download our APP on Apple Store (iOS):
Download our APP on Google Play (Android):
Follow us on:
Website:
Facebook:
Instagram:
Twitter:
Pinterest:
Tumblr:
Weibo:
Tiktok:
Douyin: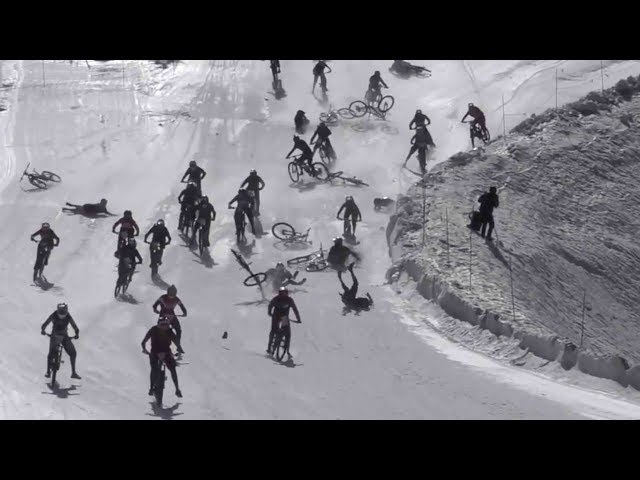 Mountain of Hell sees hundreds of bikers crash down icy cliff